Lowe's Has Nailed The Art Of Content Repurposing
Why you should take a cue from Lowe's and add repurposing to your content marketing toolbox.
As a marketer, it's your job to engage your audience throughout the buyer's journey. For brands, constantly creating new assets for the varying audience types and
purchase stages
can be a tall order. In a survey of B2C marketers, nearly 50 percent said they publish new content daily or multiple times per week and cite producing engaging content as a top challenge. Marketers invest so much time and energy into producing high quality, memorable content it would be a shame to waste those efforts on a one-hit wonder. It's for this reason that repurposing content should be an integral practice for any content creator.
When it comes to content repurposing, Lowe's Home Improvement is simply nailing it.
Lowe's is no stranger to creating compelling content. Its #LowesFixinSix series on Vine garnered the brand significant buzz for it's creative, snackable tips that weren't about selling.
And, Lowe's is doing more than just creating fun Vine videos; it is building a fully integrated content experience.
A How-To in Leveraging Content
A cornerstone of Lowe's content strategy is covering the "how-to" theme. The brand has built a library of resources across channels to provide consumers with tips and instructions to execute a variety of home improvement projects at varying skill levels.
By picking an overarching category such as "how-to's," the team has created a consistent starting point for developing new content. While this isn't exactly repurposing, this formulaic approach to content creation is a close relative.
One such how-to idea was for building an outdoor fire pit.
To start, Lowe's created a 3-minute long video demonstrating the step-by-step process.
To supplement this video, Lowe's also published the details for this project on its website.
More than a year after posting that project, the brand came out with this Vine for a Fire Pit How-To.
Same concept, re-imagined.
Then, to go along with the Vine, Lowe's posted a static visual version of the steps on Pinterest.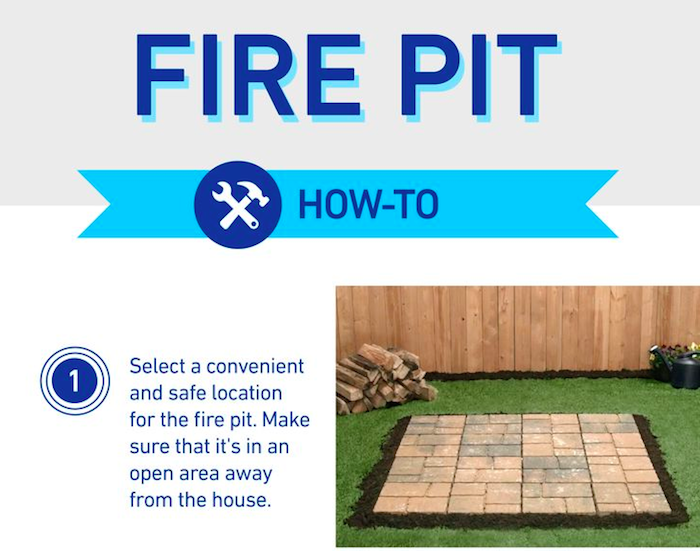 Finally, there's a fun animated gif that links to another video that compiles a handful of outdoor living space ideas (including the fire pit how-to).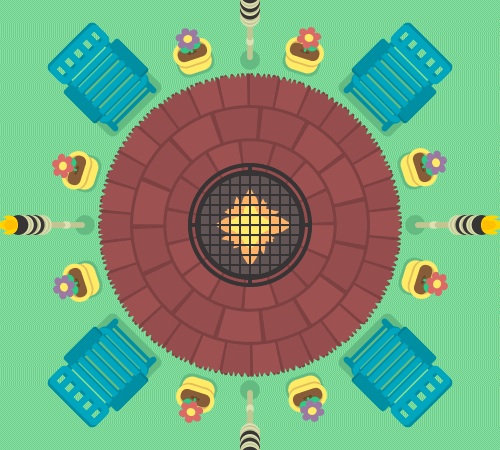 3 Repurposing Tips Brands Can Learn From Lowe's
Experiment With A Variety Of Media
Lowe's excels at trying new outlets for its content – from hyperlapse videos to it's own branded magazine. Branch out when it comes to content delivery in order to reach a variety of audiences who consumes in different ways.
Each channel has a unique lens to the consumer. Even if the content isn't fresher, there's a good chance the viewers are.
Organize & Curate Complimentary Content
In addition to producing content, Lowe's has a knack for organizing and curating content to create new consumption experiences for audiences. The brand has made use of YouTube playlists and Pinterest boards to group similar video topics
'Never Stop Improving'
This is the motto of the brand, and it seems like its marketers have taken it to heart when it comes its content strategy. Lowes makes the most of its content, iterating on assets its produces to fine tune for audiences and outlets.
Just as Lowe's encourages its customers to roll up their sleeves and get to work making improvements, so to does its team do with optimizing its content.
Why Repurpose Content?
Take a cue from Lowe's and add repurposing to your content marketing toolbox.
By growing upon and re-imagining your existing content, you'll be able to extend the shelf life of your content and create momentum for the topics and themes that matter most to you. Along the way, you'll be keeping audiences engaged with new material delivered in a variety of formats and targeted for varying purposes to building relationships with consumers across their lifecycle with your brand.
Is repurposing content part of your content marketing strategy? Why or why not?